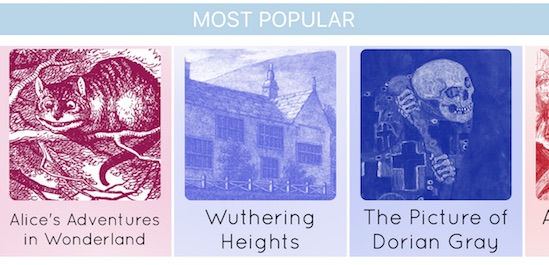 Classic Literature
Pick from hundreds of the most popular works of classic literature.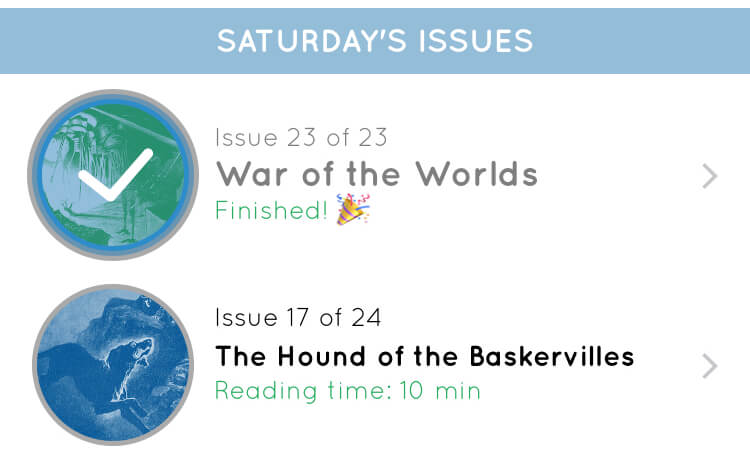 Serialized Delivery
Each issue can be easily read in under 20 minutes, a perfect fit into your busy day.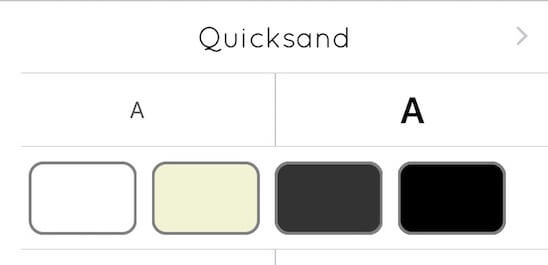 Customizable Reading
Edit colors, fonts, and size to perfect your reading experience.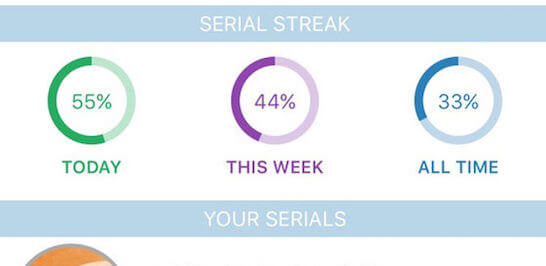 Read Classics in Days
Read even the most daunting piece of literature in days, right on your iPhone or iPad
⁘
"For those who are intimidated by thick, leather-bound tomes, Serial Reader is a good way to break it all down."

"This just might be the reading mode of the future."

"Ingenious app... Fun idea, well executed"

"Serial Reader's subscription format makes it a little bit more fun to crank through the classics."

"A godsend... you can fit in these readings while waiting at the doctor's office, on a bus or taxi ride, or during a coffee break at work."

"If you have always wanted to read a classic novel... this is the perfect app for reading one in daily bite-sized pieces"

"Could help revive the art of reading, in just 20 minute bite size sessions a day."
⁘
"A must have for avid readers!"
"This is perfect for finally reading those great classics of literature."
"This app is fantastic. Great books always at hand!"
"I love this app. It's such a good way to add a little more reading to my day."
⁘
Recently Added Books: