08/16/2017 · permalink
Sophie Hannah lists the top 10 twists in fiction, including Charlotte Brontë's Jane Eyre.
Not all superb twists need to come at the end. There's a twist in the middle of this classic novel that takes it to another level of passion, intrigue and excitement. There are hints before the big reveal, but not even the most imaginative reader would dare to imagine the truth. Twists in the middles of stories rather than at their ends tend to say: 'And what do we all think now?' rather than, 'So THIS is what we're supposed to think!' – and this one does that brilliantly.
Further reading:
---
08/15/2017 · permalink

Five years before publishing her first novel and eight years before The House of Mirth, Edith Wharton -- along with architect Ogden Codman -- published an interior design guide called "The Decoration of Houses."
Within the book, Wharton attacked the excesses so common in Gilded Age design, calling overdecorated rooms "tiresome" and flashy patterns "unbearable." It's an attitude that would show up later in her fiction where she would attack what she called "an irresponsible, grasping and morally corrupt upper class."
"It is one of the misfortunes of the present time that the most preposterously bad things often posses the powerful allurement of being expensive... design, not substance, is needed to make the one superior to the other."
The work was "an immediate success, and encouraged the emergence of professional decorators in the new style." Architectural historian Richard Guy Wilson has described it as "the most influential book ever published by an American on interior decoration and design."
"There are but two ways of dealing with a room which is fundamentally ugly: one is to accept it, and the other is courageously to correct its ugliness."
Lapham's Quarterly has more quotes from the manual.
Further reading:
---
08/13/2017 · permalink
Anne Margaret Daniel writes about F. Scott Fitzgerald's final unfinished novel in the Huffington Post. Between his arrival in Hollywood in 1937 and his death towards the end of 1940, Fitzgerald had an incomplete first draft of "The Last Tycoon."
[It's] a story of celluloid and cyphers — a Gatsbyesque man who had renamed himself and risen to unsupported, unsupportable heights on an industry based upon flickering images in the dark — a man whose dreams were full of ghosts in the face of hard bright everyday realities...

It is set in a Los Angeles now gone with the wind, where Malibu is composed of "gaudy shacks and fishing barges" and Santa Monica has just begun to be settled, with "the stately homes of a dozen picture stars, penned in the middle of a crawling Coney Island." The movie business is difficult, and love far more so.
Further reading:
---
08/12/2017 · permalink
Three new books are now available from Serial Reader!
Together they span iconic eras in American history: from Mark Twain's wild west of the 1860s to the preindustrial quiet town of Winesburg, Ohio, to the big city lights of the Jazz Age.
Roughing It by Mark Twain:
"This book is merely a personal narrative, and not a pretentious history or a philosophical dissertation. It is a record of several years of variegated vagabondizing, and it's object is rather to help the resting reader while away an idle hour than afflict him with metaphysics, or goad him with science."
Tales of the Jazz Age by F. Scott Fitzgerald:
It was a dark afternoon, threatening rain and the end of the world, and done in that particularly gloomy gray in which only New York afternoons indulge. A breeze was crying down the streets, whisking along battered newspapers and pieces of things, and little lights were pricking out all the windows- it was so desolate that one was sorry for the tops of sky-scrapers lost up there in the dark green and gray heaven.
Winesburg, Ohio by Sherwood Anderson:
'Love is like a wind stirring the grass beneath trees on a black night,' he had said. 'You must not try to make love definite. It is the divine accident of life. If you try to be definite and sure about it and to live beneath the trees, where soft night winds blow, the long hot day of disappointment comes swiftly and the gritty dust from passing wagons gathers upon lips inflamed and made tender by kisses.'
Further reading:
---
08/11/2017 · permalink

Robert Pogue Harrison reviews several new works on Thoreau in The New York Review of Books. While the author of Walden is forever associated with the American wilderness, Thoreau couldn't escape the reaches of modern life.
Thoreau was fully cognizant of what today we call the 'anthropocene,' or the era when most of the planet has been touched or altered by human beings. When Thoreau embarked on an excursion to Mount Katahdin in Maine, for example, he imagined he would be venturing into pristine territory, only to find that humans had left their mark in even the state's most remote regions.
"It is vain to dream of a wildness distant from ourselves," Thoreau wrote. "There is none such."
Laura Dassow Walls writes in her new biography of Thoreau:
Even where the road ended, the houses did not, and even after the last house, there were logging camps and blacksmith forges, dams and log booms, trails rutted with use, even a billboard. The untouched forest had been logged, each tree cut and branded, its destiny not to reach for the heavens but to drop downstream through the falls to the sawmills.
Instead, Thoreau sought and marveled at the wilderness tucked in amongst modern life. "One can't help but marvel at the rapture that the sight of things like huckleberries, turtles, or wildflowers would inspire in him."
Further reading:
---
08/10/2017 · permalink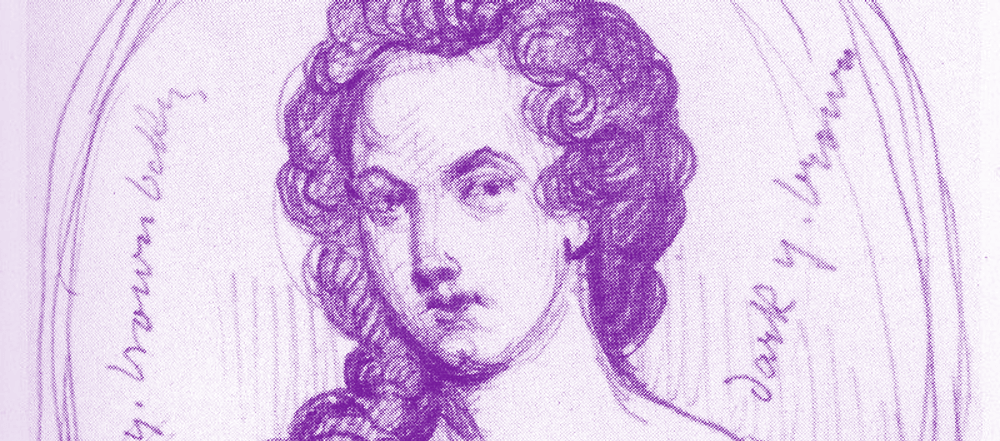 Literary Hub published an adaptation of Janet Todd's introduction from Aphra Behn: A Secret Life.
"Beyond her successes on the stage and in fiction, Aphra Behn was a Royalist spy in the Netherlands and probably South America. She also served as a political propagandist for the courts of Charles II and his unpopular brother James II... She is not so much a woman to be unmasked as an unending combination of masks."
Behn's role in the Netherlands was to turn the son of a regicide there into a double-agent so he could "report on the doings of the English exiles who were plotting against the King." The pen name she would later use - Astrea - was likely her codename.
Further reading:
---
08/09/2017 · permalink
Joan Acocella profiles Agatha Christie in The New Yorker:
"If we consider Christie within the context of her time and social class, she was a proto-feminist. Miss Marple is far from the only plucky female investigator in her novels... 'I always had brains, even as a girl,' one of her old ladies says. 'But they wouldn't let me do anything.' ... Another woman, accused of being a gold-digger, answers, 'The world is very cruel to women. They must do what they can for themselves—while they are young. When they are old and ugly no one will help them.'"
Further reading:
---
08/09/2017 · permalink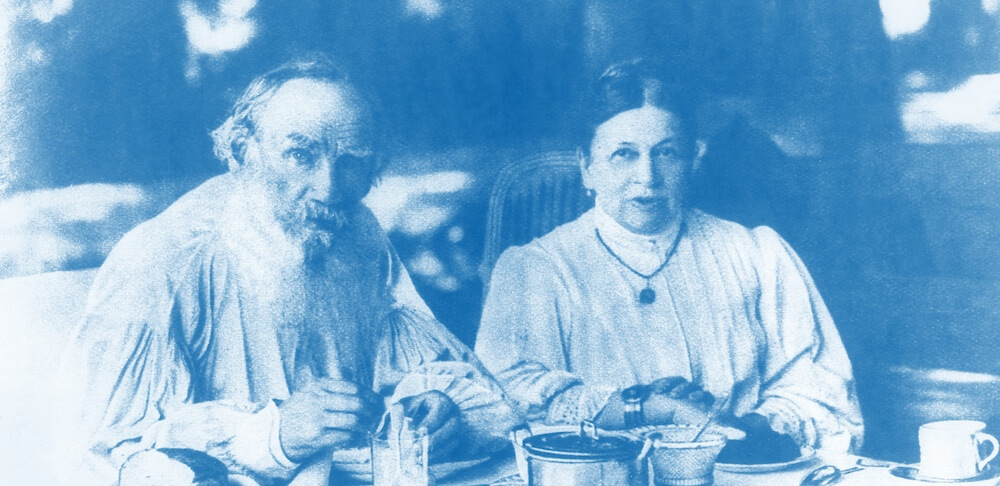 The New Statesman profiles Andrew Donskov's book Tolstoy and Tolstaya.
"The evidence for [Sonya's] contribution to Tolstoy's greatest literary works is clear... This selection from both sides of their correspondence confirms, if confirmation were needed, her energy and capacity, practical and intellectual... She describes philosophical lectures she has heard in Moscow, delivers a damning verdict on a Wagner concert ('annoying, self-absorbed Germans singing off-key'), pesters the Tsar and the ecclesiastical authorities to prevent hostile censorship of her husband's work, and offers astringent comments on her husband's drafts"
Further reading:
---