Mary Shelley's Slow Apocalypse
· 02/28/2018 · Michael Schmitt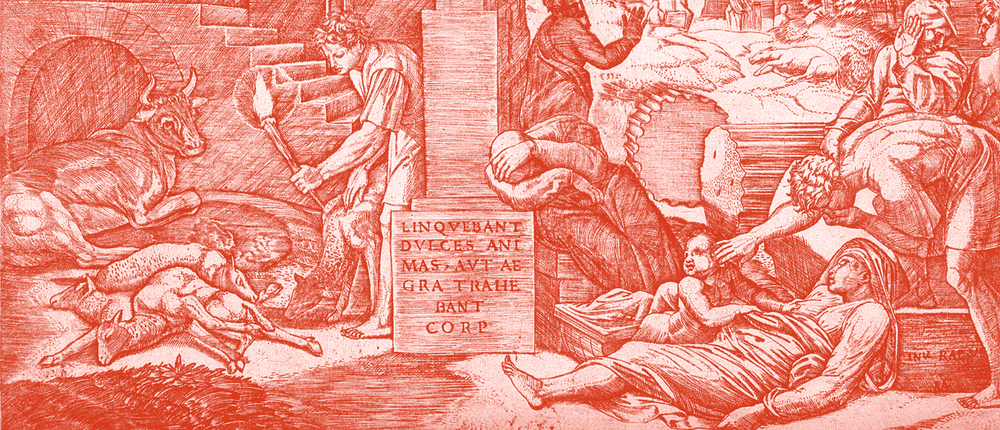 Plague in Phrygia. Engraving by M. Raimondi after Raphael af Wellcome.
Writing in The Millions, Will Wlizlo discusses Mary Shelley's apocalyptic sci-fi novel The Last Man, in which a plague threatens to wipe out humankind. A slow-paced plague, that is. "The obliterating pandemic takes a dreadful seven years to finish us off. Can we imagine a slow apocalypse now?"
I found Shelley's take on human extinction oddly refreshing. In The Last Man, the plague that throttles us—characterized as an "invincible monster"—exercises a wicked patience in its malice, and by extension we readers are given what feels like a rare opportunity to mourn our genuine achievements as a species before they are snatched away one by one... we are given the time and space to mourn the emotions that make us human.
Read Wlizlo's full article at The Millions.
Further reading: