Connect Serial Reader to Readwise with new iOS update
· 04/19/2022 · Michael Schmitt
Serial Reader's latest update for iOS (4.07) brings a new integration option and easier ways to browse book issues.
First up, you can now link Serial Reader to your Readwise account! Simply paste in your Readwise account details and all the highlights and notes you create in Serial Reader will be automatically synced over to Readwise. Readwise is an excellent resource for not only collecting quotes from everything you read but also learning from those passages. Check it out! (Support for adding your Readwise account to Serial Reader on Android is coming shortly.)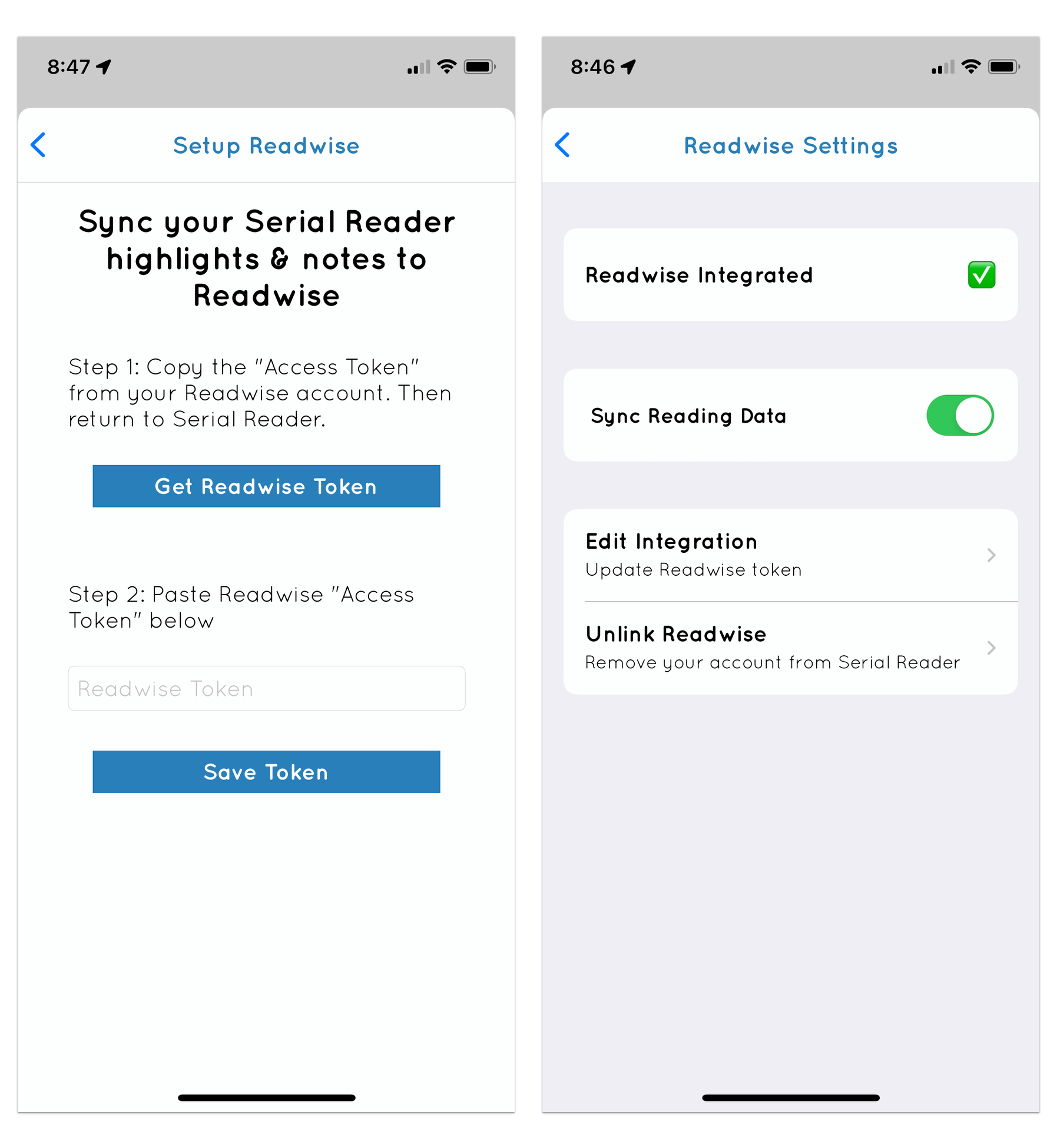 Serial Reader also now offers new options when viewing "All Issues" - previously you could only sort issues first to last or last to first. Now you can also jump to the latest unread issue (useful for those exceedingly long tomes) as well as search all available issues.
The update includes a bunch of other minor design improvements, as well as new options for disabling your Goodreads integration and deleting your Serial Reader cloud sync account.
Hope you enjoy it! As always, please consider leaving a review of Serial Reader in the App Store - it really helps others discover the app. Thanks and happy reading!