Serialize Your Own Books with New Serial Reader Update
· 10/27/2020 · Michael Schmitt
With the latest new version of Serial Reader released today you can now automatically serialize your own books, in addition to the over 750 classic books available in the app! Plus there are some extra new features for iOS folks, including homescreen widgets and custom reading schedules
Serialize Your Books
With version 4.0 of Serial Reader, you can now serialize and read your own books in addition to the 750+ classic books available in the app. Simply add any EPUB file in the app and Serial Reader will automatically divide the book into bite-sized issues, each able to be read in 20 minutes or less. It's a great way to tackle more challenging books or just fit more reading into your busy day.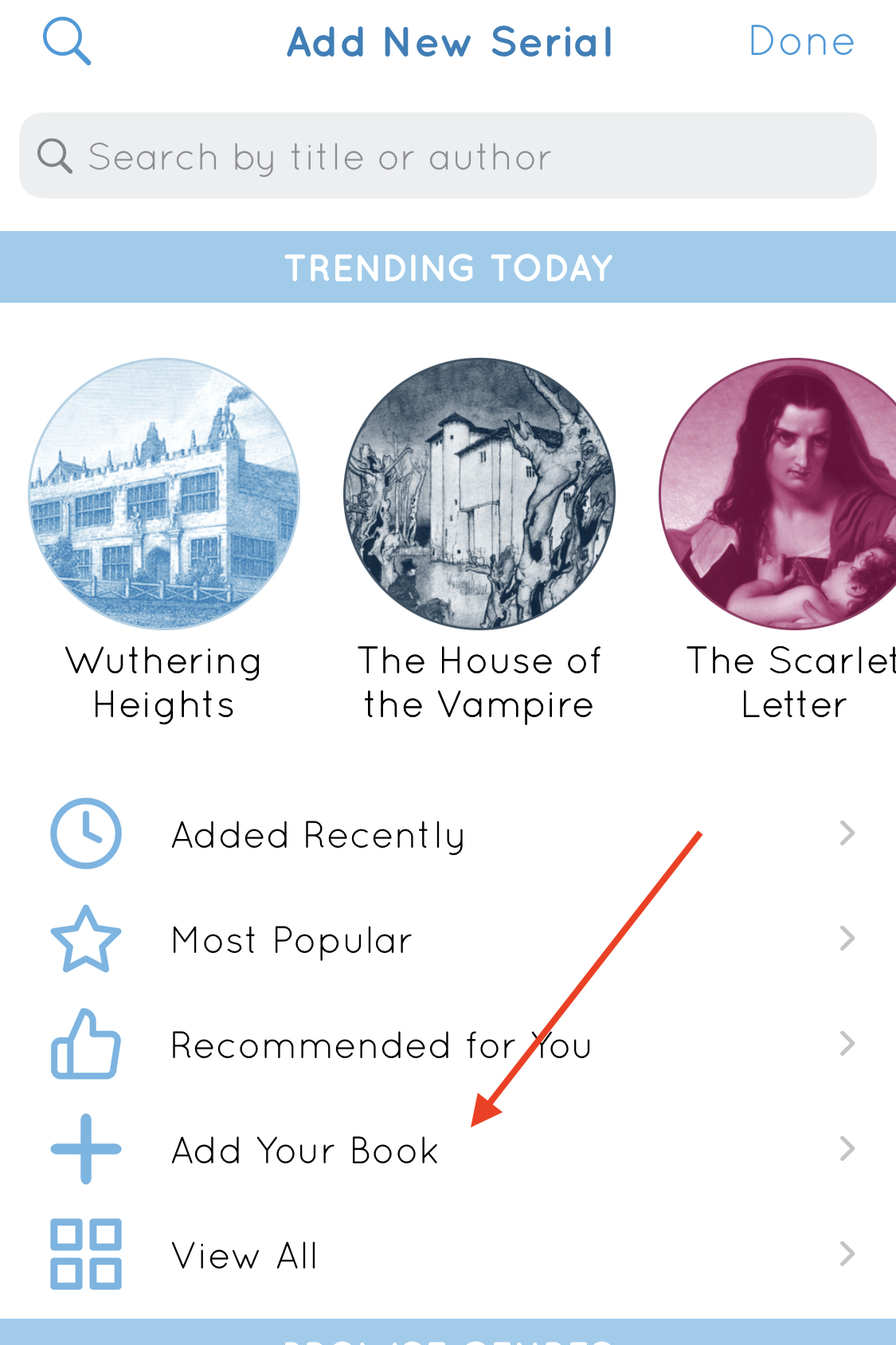 I've been reading a couple of my own books in Serial Reader this way. It's been especially helpful for reading a sometimes less-than-thrilling book for my day job on working remotely (hi, 2020) as well as some fiction. You can see below just started rereading the Star Wars Thrawn trilogy and The Great Gatsby. If you own some EPUB books and have had trouble getting through them, or want to read them a bit more slowly, reading them in small bits once a day is a great way to progress through a book and retain more info.
If you've upgraded to Serial Premium you can add as many of your books as you'd like! Other users can add one of their own books to try out the new feature.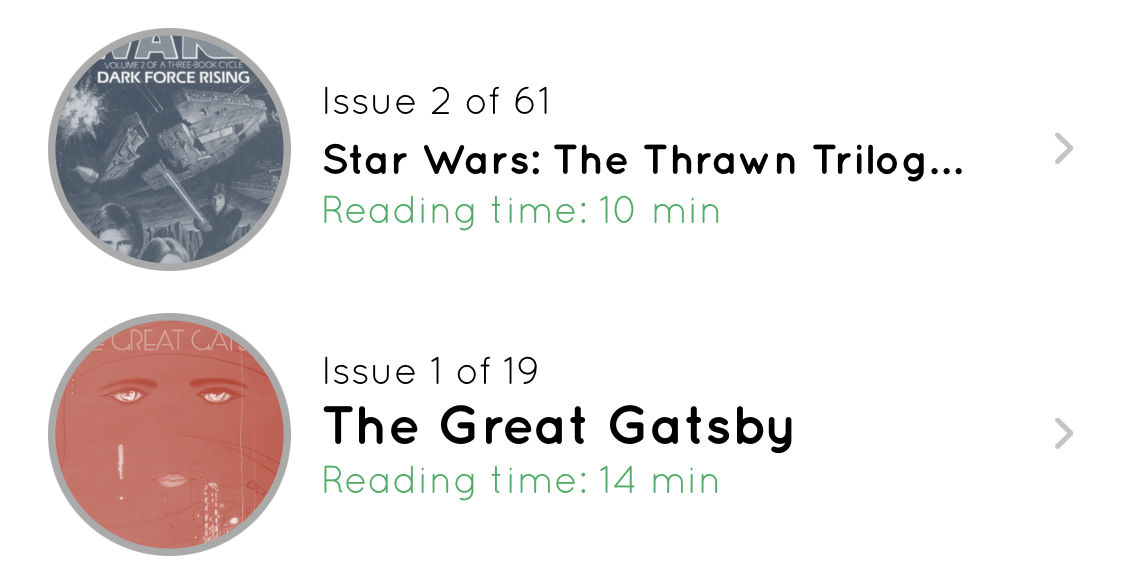 Homescreen Widgets
Also new in version 4.0 for iOS users are handy new homescreen widgets that help you keep track of your current books. Each one is super customizable with a range of colors and fonts to help the widgets fit in to any screen layout.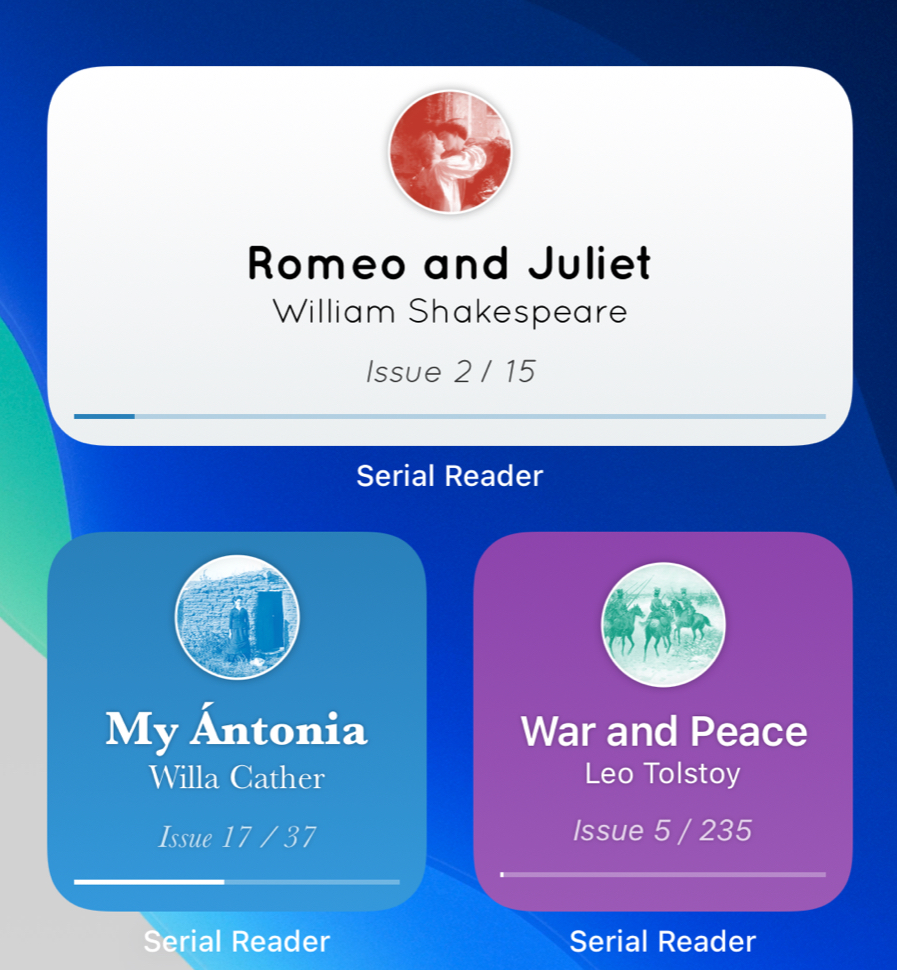 Custom Schedules
Not only that, but with version 4.0 of Serial Reader you can also now set custom delivery days for specific books. This lets you configure which days and which hour you want to receive new issues for particular books. Want to only receive new issues on weekends? Every other day? Now you can! Select which hour and days you want new issues for each subscribed book with Serial Reader's iOS version.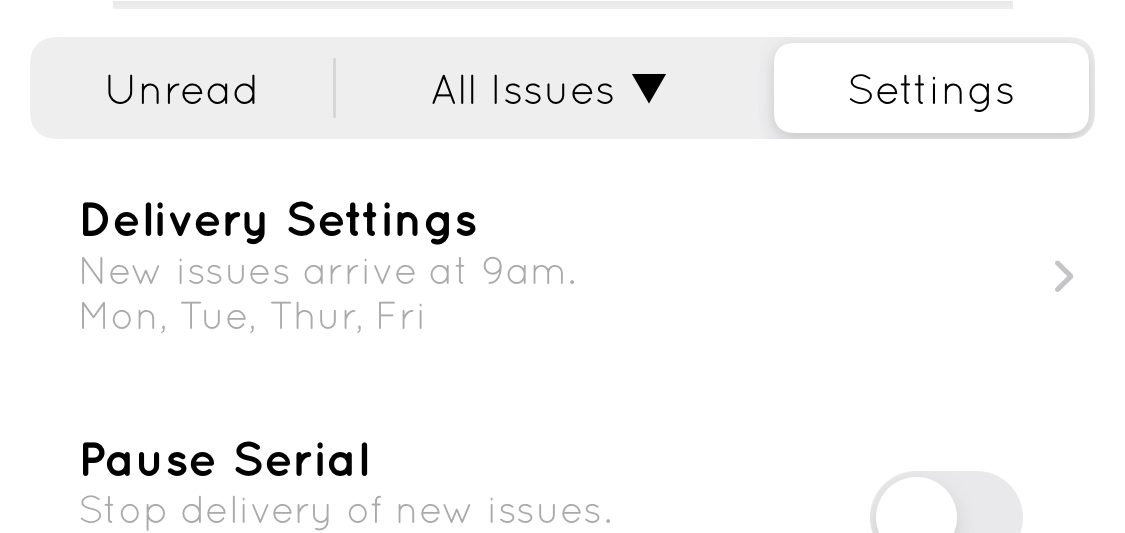 Download Serial Reader today from the Apple App Store or the Google Play Store!
Thank You!
I've been working on Serial Reader for just about 5 years now, which is honestly hard to wrap my mind around. What started as a personal project with a couple books, focused on improving my own reading habits, has grown into a multiplatform project with more than 750 books and thousands of readers.
Thank you all for your support! Please keep the great ideas, feedback, and questions coming. You've helped make Serial Reader what it is and I'll absolutely need your help keeping it improving over the next 5 years. I hope your next great read is right around the corner!
- Michael