It's Getting Spooky: New Dark Mode features and app icons in iOS, scary story suggestions for Halloween
· 09/25/2019 · Michael Schmitt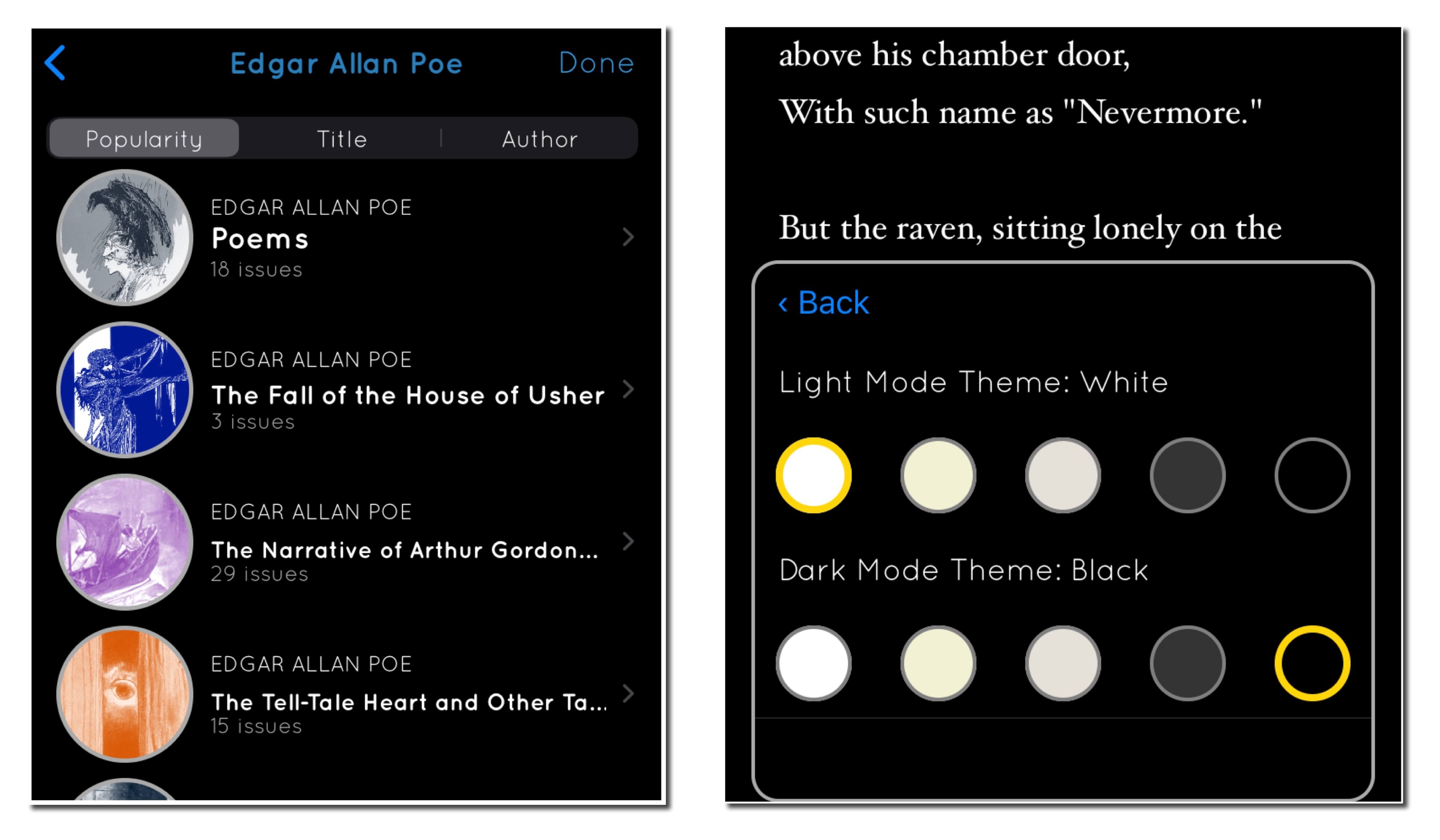 Dark Mode support and customizable reading themes now available in
Serial Reader for iOS
A new update is rolling out today for Serial Reader on iOS devices with support for iOS 13, especially Apple's new Dark Mode feature! Serial Reader will now automatically shift from light to dark themes when your device activates Dark Mode.
Additionally, you can now select different reading themes to use for light and dark modes! By default the reading screen will shift to a black theme automatically when Dark Mode is enabled. However, you can customize which particualr reading theme should be used by tapping the Settings icon in the top right while reading, then selecting the "Theme" option.
Maybe you'd prefer a light reading theme in Dark Mode, or you'd like a parchment-style theme regardless of what mode is enabled - whatever your preference, you can now customize Serial Reader to look just the way you want!
There are also a new selection of alternate app icons to choose from in iOS for Serial Premium folks, including a fun new Halloween option!

Speaking of Halloween, starting today you'll find some spooky story suggestions while browsing for new books in Serial Reader. And come October, don't miss the Halloween collection of scary stories!