07/24/2019 · Michael Schmitt · permalink
This week's collection of new books available in Serial Reader include two favorites: "The Adventures of Pinocchio" and "Aladdin and the Magic Lamp." They join several others that have been transformed into treasured movies by Disney -- find them all in the new Disney Favorites collection of books!
Also new this week is a fascinating book called "The Book of the Damned" by Charles Fort. It's an investigation of various scientific anomalies: strange things falling from the sky, strange disappearances, sightings of supposedly mythological animals, and yes - UFOs. (It's worth noting some claim Fort viewed the whole endeavor as a bit of a joke.)
Rounding out the new selections are a collection of short stories by H.G. Wells, a romance from Victoria Cross, and a novel mixing Irish mythology and philosophy from James Stephens:
Until next week, happy reading!
---
07/17/2019 · Michael Schmitt · permalink

Iceland by
Willian Justen de Vasconcellos
As I type this the thermometer outside my window is threatening to cross 90 degrees. The weather report assures me it'll be 100 before the day is out. If you're in a similar predicament, take a moment and consider soaring to the ice cold Arctic pole in a fantastic turn-of-the-century flying machine built by the heroine of Arqtiq, a fascinating feminist utopia sci-fi novel from Anna Adolph.
Liza Daly writes of the 1899 book, in her excellent exploration of Adolph's novel, "it's the writing style that makes the book truly unique. The prose feels modernist—staccato, ungrammatical, weirdly punctuated—but with a hypnotic rhythm that lends the whole work a kind of dreamlike intelligibility... At times it reads like the output of a neural net—it resembles the contours of human prose, but is thoroughly alien."
Also new in Serial Reader this week are two new collection of poetry from William Blake and -- returning to the cold weather theme -- Robert W. Service with his "ballads of the Yukon."
And finally take a dive into myths, sagas, and legends with Bulfinch's Mythology and James Stephens' Irish Fairy Tales. The former is one of the most popular collections of classical mythology, while the latter was described as "a work of true genius" by The Millions' Austin Ratner.
If you'd like to keep up with new book additions, check out the RSS feed and email newsletter. Until next week, happy reading!
---
06/19/2019 · Michael Schmitt · permalink
This week's collection of new books includes coming of age stories, sagas passed down through the ages, and at least one mystery to untangle.
Starting in the far past, Albert T. Clay's 1920 translation of "The Epic of Gilgamesh" is now available. Fast forward two thousand years or so and join Julius Caesar as he strives against the peoples in Gaul, the Rhine, and Britain in "Commentaries on the Gallic War" from 58 BC.
Speaking of Britain, the other three new titles come from lauded authors of the British isles. Virginia Woolf's "Night and Day" and Catherine Carswell's "Open the Door!" both follow the romances, struggles, and lessons of women in early 20th century Britain. Finally, J.S. Fletcher's "Scarhaven Keep" travels to mysterious Scarhaven on the coast of England to untangle an actor's disappearance.
Until next week, happy reading!
---
06/05/2019 · Michael Schmitt · permalink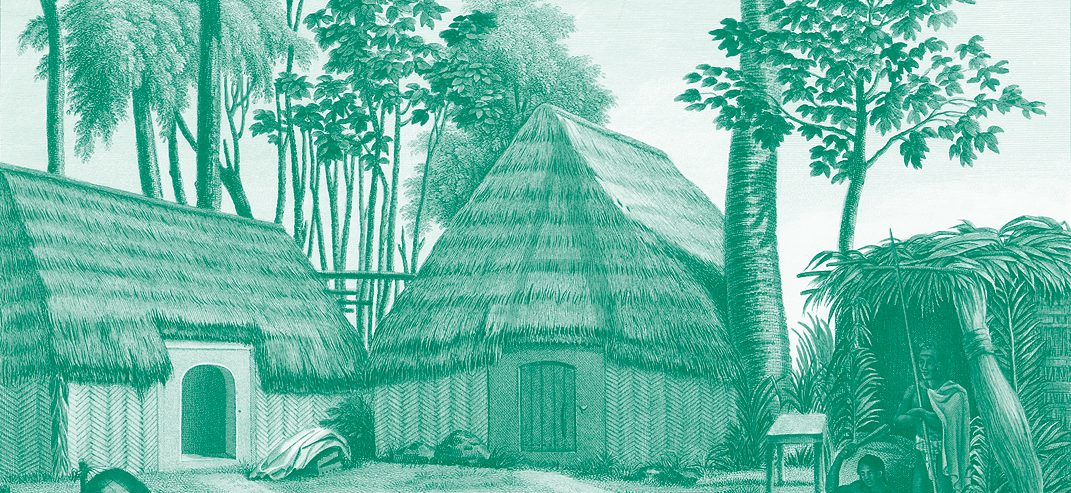 Houses of Kalanimoku, Prime Minister of the King, 1819
When adding new books to Serial Reader I often follow a theme that grabs my attention and this time it's Hawaii! I have family who live on the islands so I'm a little surprised at myself that it's taken this long to add some Hawaiian books.
These three titles are just the start - I have several more Hawaiian books I'm working through adding at the moment!
Rounding out the rest of the new additions are some often-requested titles I'm happy to finally offer in Serial Reader:
Until next week, happy reading!
---
02/10/2019 · Michael Schmitt · permalink
I've been adding oodles and oodles of new books to Serial Reader over the past week or two and really need to take a break to highlight them all, before this becomes a blog post with like three dozen books! (Just checked and we're only at two dozen - whew.)
There's a few much-requested books I've finally added (sorry sorry sorry), including Shakespeare's "Much Ado About Nothing" and the remaining installments in Dante's Divine Comedy:
The poetry collection in Serial Reader has always been a little lacking so I've been on the hunt for great titles to add. Two new ones to report here, including works from William Blake and Gertrude Stein:
Some more perilous choices now available include the next installment in Tarzan's adventures, sci-fi exploits from Jules Verne and Carey Rockwell, and thrilling reads from the early days of America:
And finally, there's a handful of new philosophical and religious books to choose from including works by Aristotle, Nietzsche, and Laozi:
Serial Reader now features more than 600 titles! If there's any books you'd like me to add, don't hesitate to reach out and let me know. Thanks for your support!
---
01/20/2019 · Michael Schmitt · permalink
With the introduction of Edith Wharton's A Son at the Front to the public domain, it seemed a good opportunity to highlight the many World War I works available through Serial Reader.
They range from autobiographical - like E.E. Cummings' The Enormous Room and Henri Barbusse's Under Fire - to adventurous - such as in John Buchan's Richard Hannay series - to how the shockwave of war impacts those called to fight and their families as Rebecca West, Willa Cather, and Edith Wharton explore.
Further reading:
---
11/15/2018 · Michael Schmitt · permalink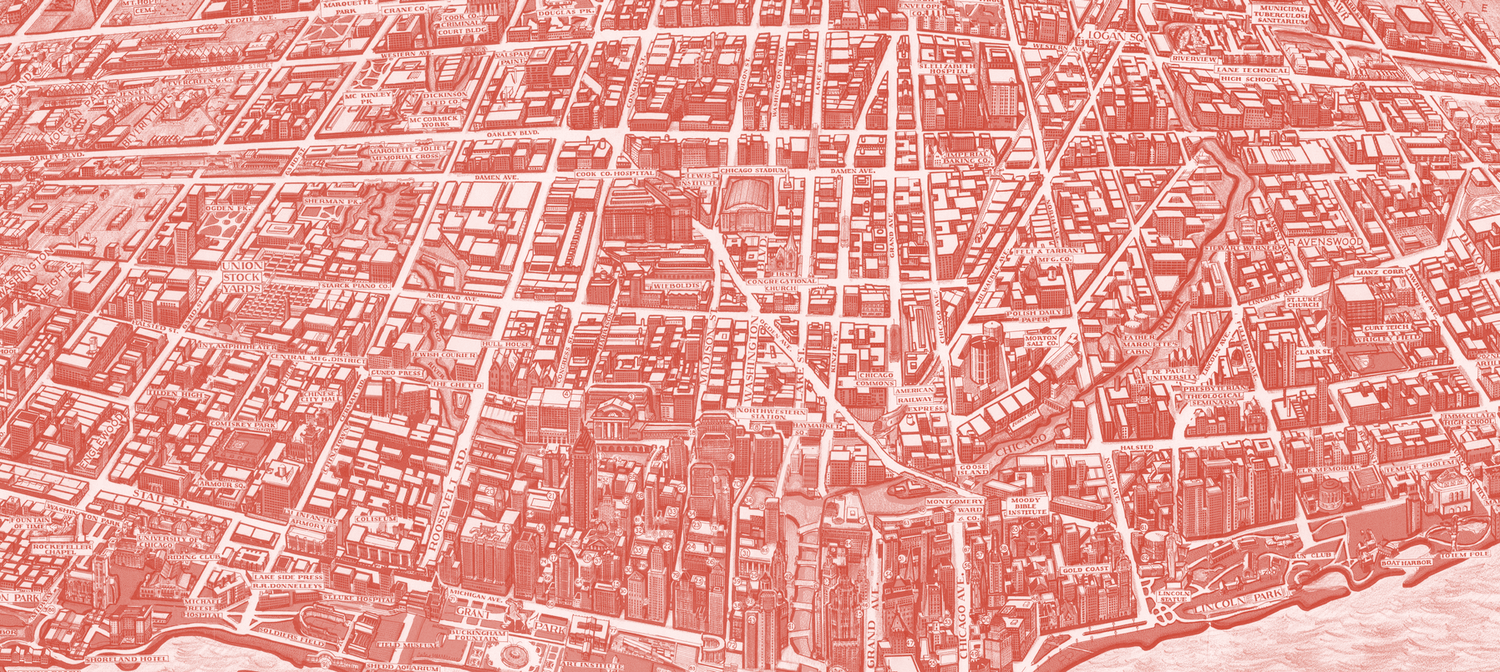 Map of Chicago, 1938
Journey through Chicago's history - and a bit into a sci-fi future! - with this collection of Windy City books in Serial Reader!
They include the unforgettable descriptions of the stockyards from muckraking journalist Upton Sinclair and, from another journalist, a collection of treasured columns emblematic of the city. The big city threatens to overwhelm Caroline Meeber in Sister Carrie, some of the very same pressures Jane Addams sought to save people from through her social programs centered around the Hull House. Finally, Paul W. Fairman uses Chicago as the backdrop to a chilling '50s sci-fi adventure.
---
11/10/2018 · Michael Schmitt · permalink
Quite the selection of new books now available in Serial Reader! Travel through Africa in search of Livingstone, or with Mary Kingsley looking for scientific specimens (and smashing down Victorian norms for women). Or head further back in time with Tacitus' histories. There's a new play from Henrik Ibsen (author of "A Doll's House"), novels from the Philippines and the old west, plus the handbook on living the Christian good life "The Imitation of Christ."
Find them all in the Serial Reader app! And don't forget to request books you'd like to see added soon!
---
05/06/2018 · Michael Schmitt · permalink
A collection of the adventures of France's beloved gentleman thief and master of disguise Arsène Lupin are now available in Serial Reader!
Follow Lupin's exploits as he robs the rich, evaded justice, seeks hidden treasure, and even takes on Sherlock Holmes, er, "Herlock Sholmes" (ah, copyright).
---
02/28/2018 · Michael Schmitt · permalink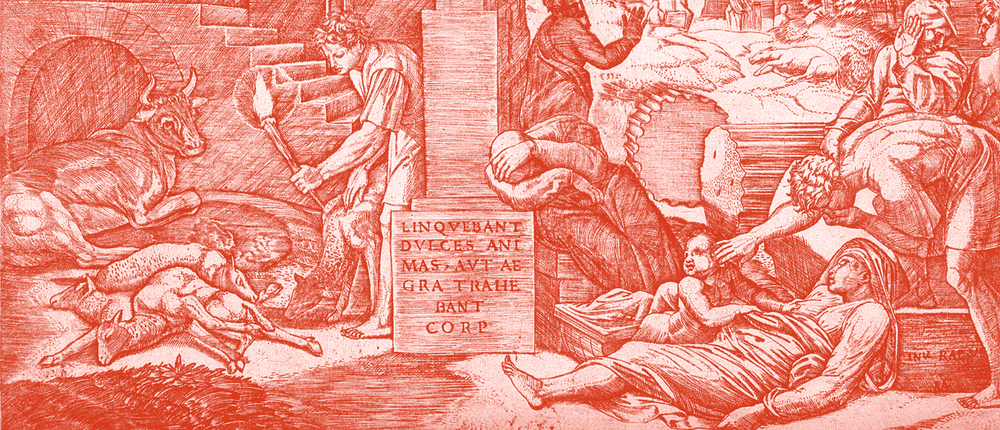 Plague in Phrygia. Engraving by M. Raimondi after Raphael af Wellcome.
Writing in The Millions, Will Wlizlo discusses Mary Shelley's apocalyptic sci-fi novel The Last Man, in which a plague threatens to wipe out humankind. A slow-paced plague, that is. "The obliterating pandemic takes a dreadful seven years to finish us off. Can we imagine a slow apocalypse now?"
I found Shelley's take on human extinction oddly refreshing. In The Last Man, the plague that throttles us—characterized as an "invincible monster"—exercises a wicked patience in its malice, and by extension we readers are given what feels like a rare opportunity to mourn our genuine achievements as a species before they are snatched away one by one... we are given the time and space to mourn the emotions that make us human.
Read Wlizlo's full article at The Millions.
Further reading:
---